Find inspiration for how to style your byBiehl pearls
Already know what you want?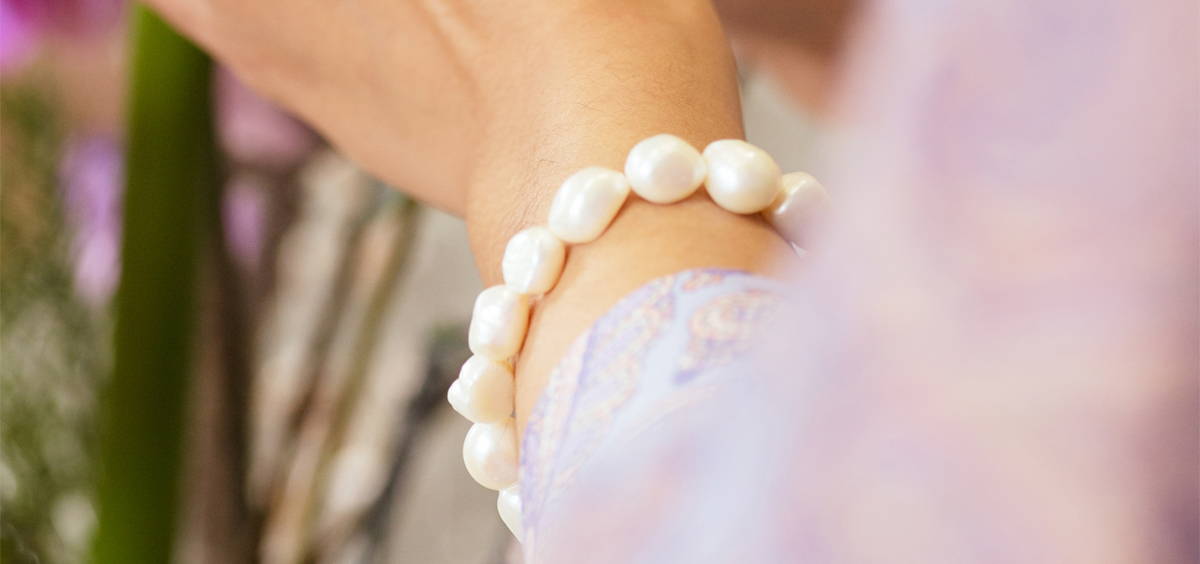 Match with spring pastels
We love our Aura Grande pieces, and the new bracelet is perfect for spring pastels and summer evenings. Match it with your favorite pastels, and you're good to go!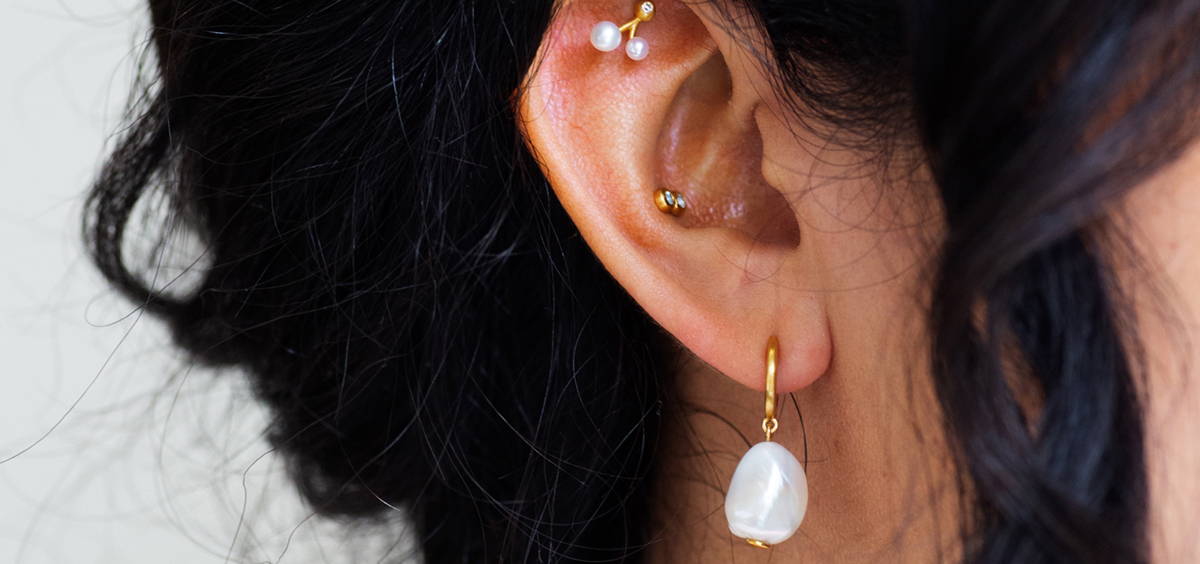 Add an edge to the raw look
Pearls can be feminine, but if you're more into the raw and edgy look, pearls can be the perfect addition to soften the look and adding a cool, unexpected element.
Pearls and gold are a match made in heaven - and adding a pearl ring to your gold ring hands will add a gentle softness to the look!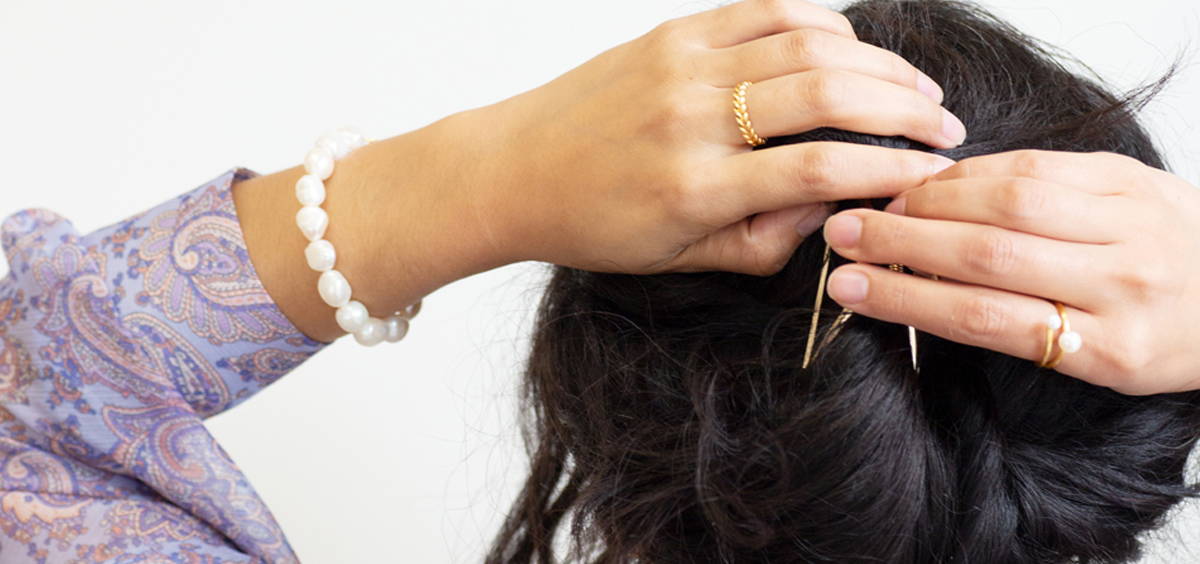 Mix our new pearls with classics like the Coco ring, combining the daintyness of the ring with the magnificence of the Aura Grande collection.
---
We've just launched some new pearls to go with our Aura and Coco collection!

Which is your favorite?
Our favorite ways of stacking pearls to get a chunky, modern look

Be creative with your stacking! We're all into pearls right now, but you can combine them with all all our pieces. Our new favorite way to style the large Aura earclimber is to have it hanging, looking like an icicle. The new Aura hoops and Show eaarings look great with our Jungle Ivy Sparkle Leaf Earstick, adding a bit of sparkle.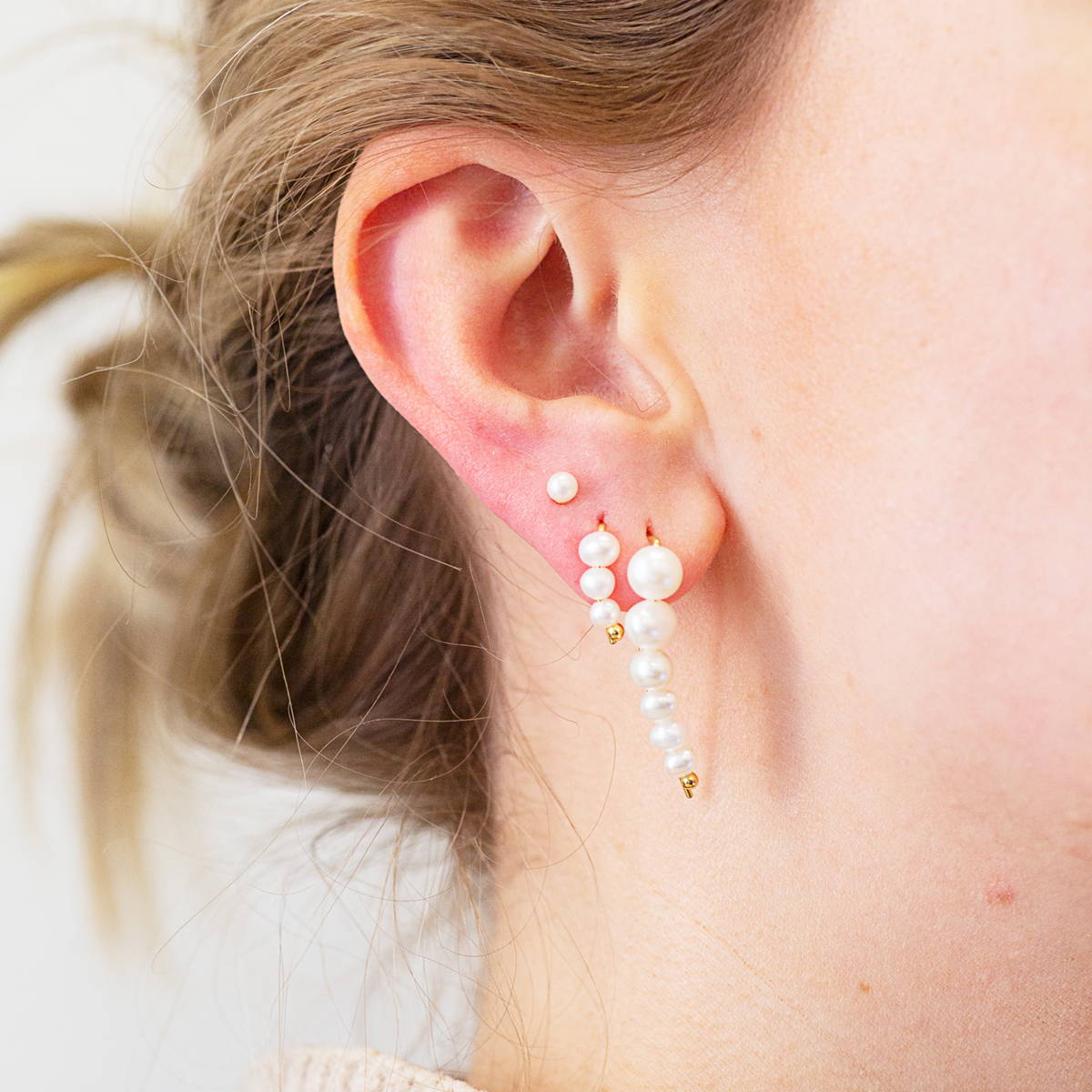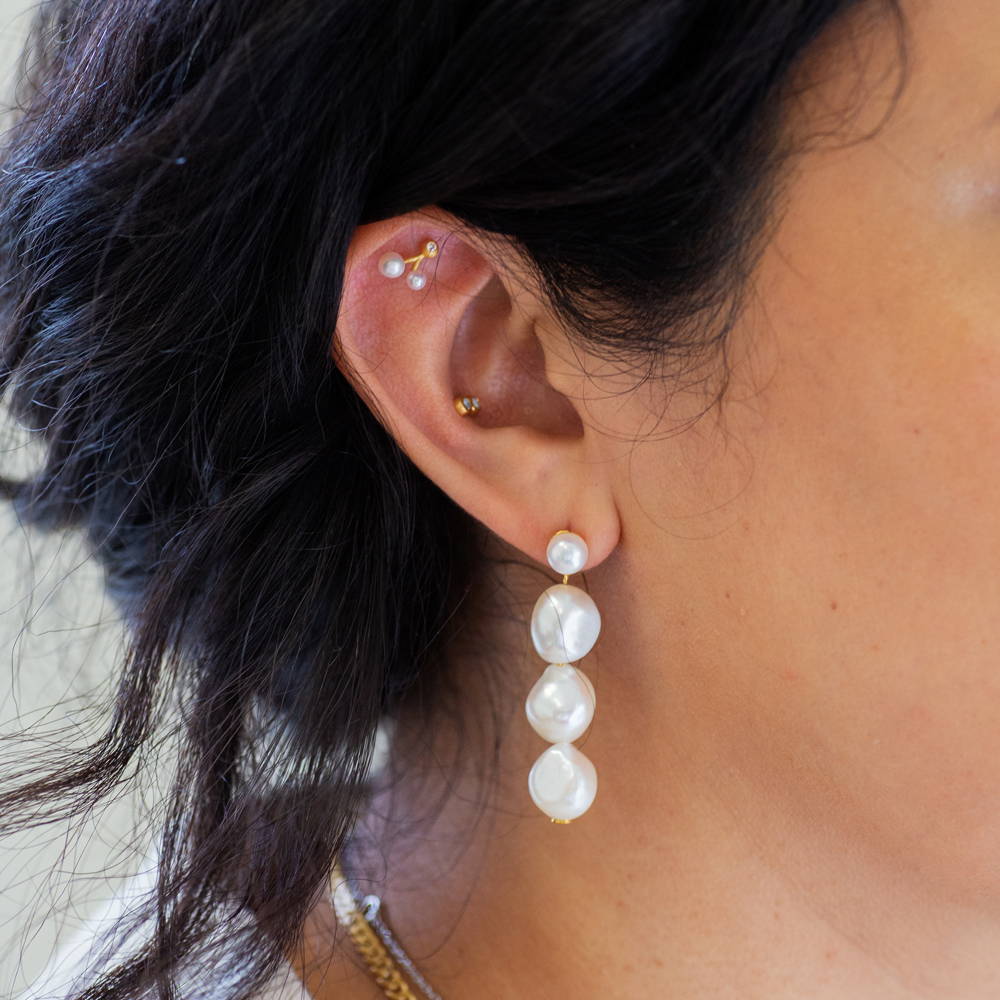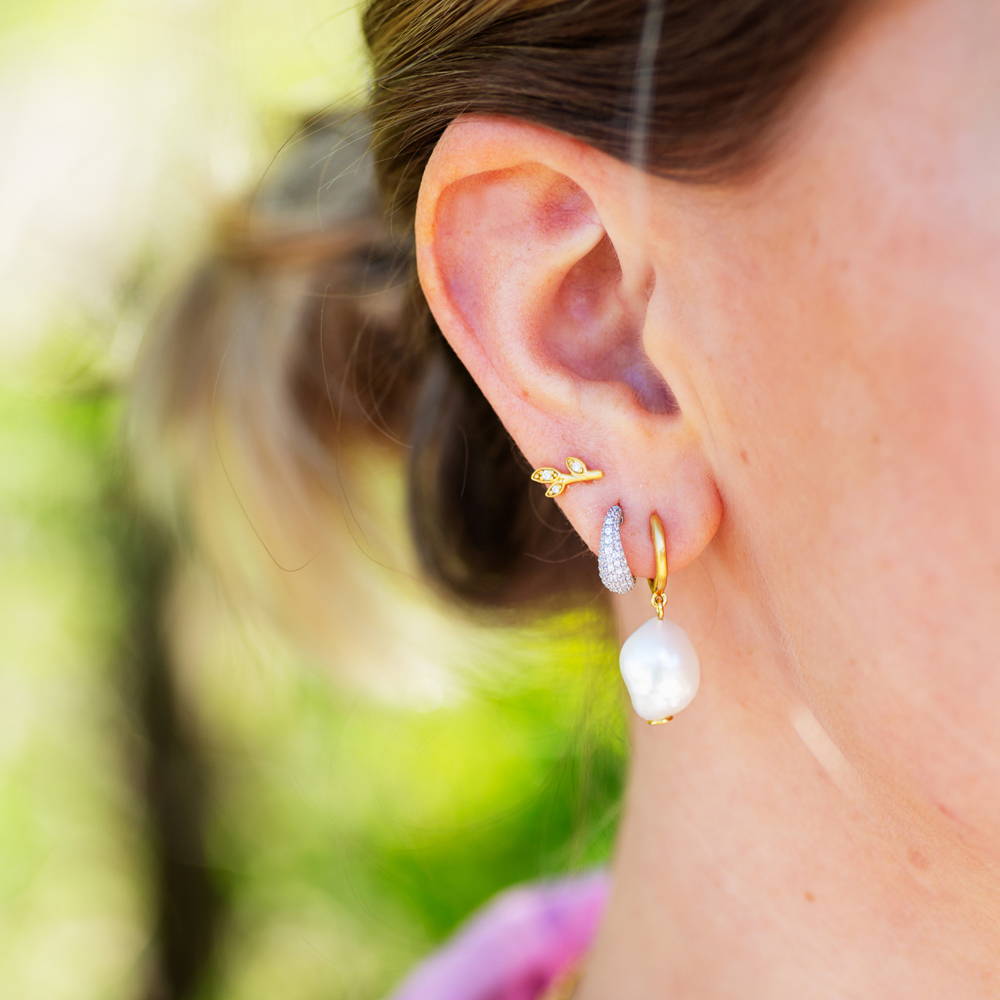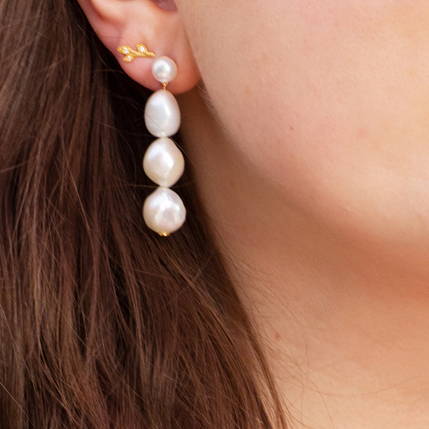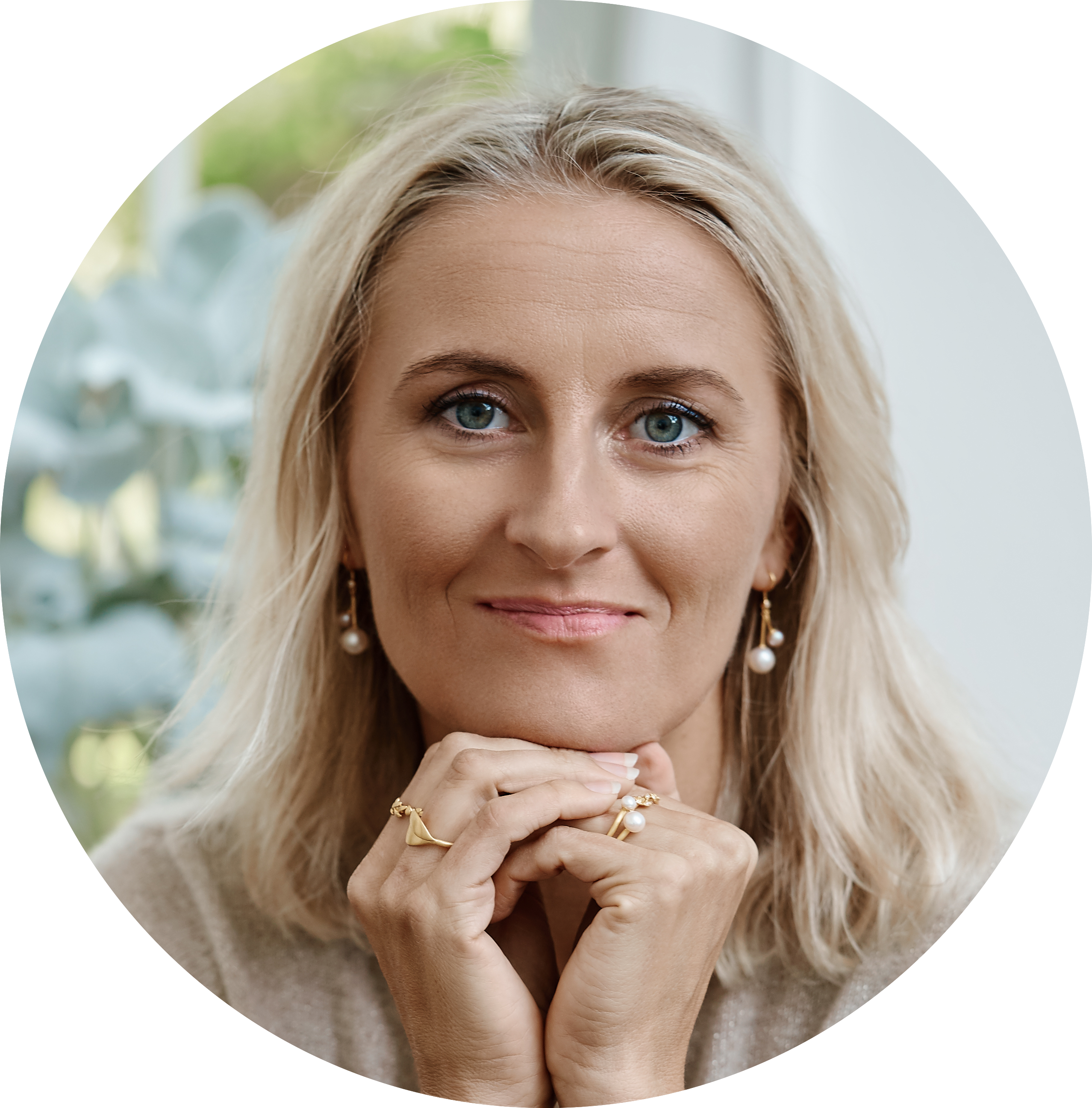 "I love pearls. They're timeless, classic and can light any outfit up. Can you believe that nature can create such a beautiful thing?

With the Aura collection we've worked hard on taking the grandma-look out of the pearls, and have made the expression more contemporary - all while still keeping the elegant and timeless look.

I personally love these pieces. They can be used for everything!"

- Charlotte Biehl, founder and designer
Taking care of your pearls
Pearls are an organic material, and need to be cared for!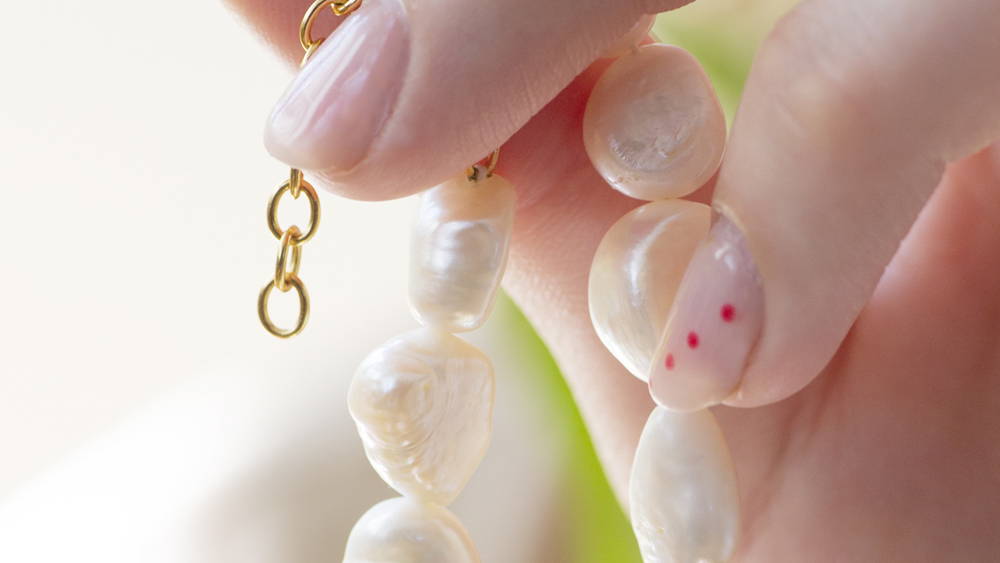 Pearls don't like chemicals or man-made products - so make sure to put your pearls on last, to avoid getting hair products or make-up on them.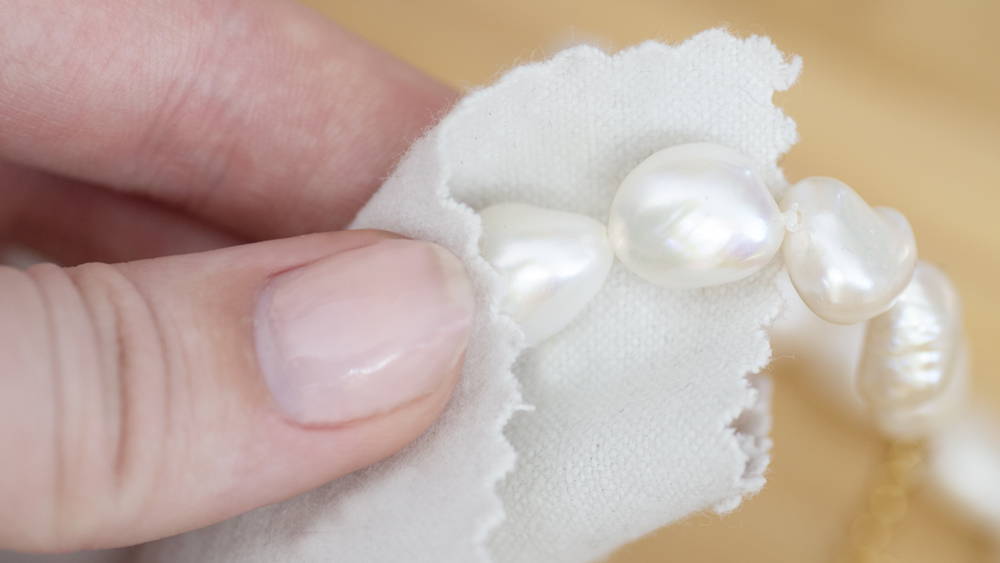 After using them, make sure to wipe them with off with a cloth. Preferably a moist microfiber cloth, but using any is better than none.
Avoid storing them with other jewelry to avoid scratches. Pearls also don't like being packed in plastic bags, unlike other gold and silver pieces.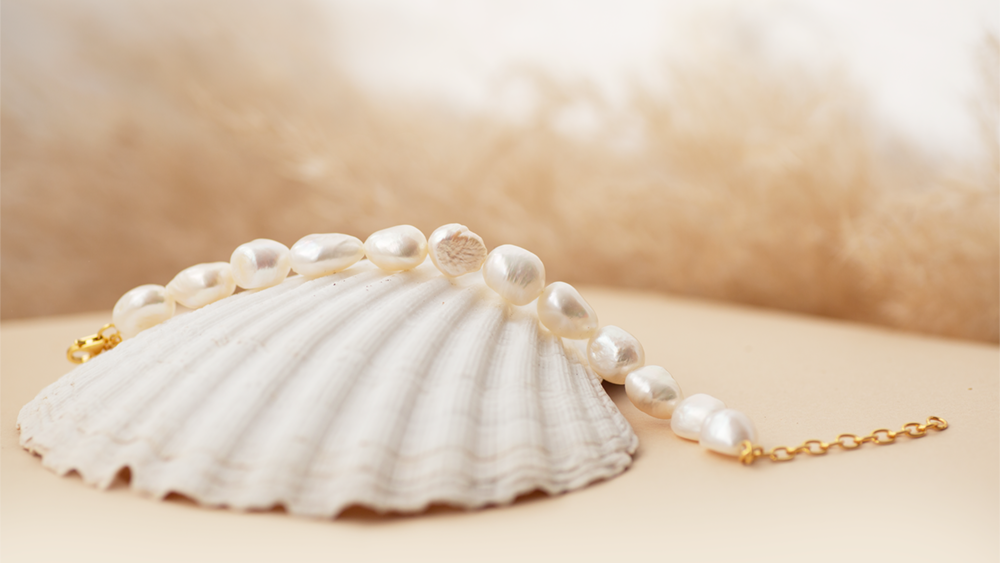 Even though pearls come from the sea, they don't like being submerged in water. Take your pearls off when showering or swimming.